We understand the concern everyone has regarding COVID-19. Please read what our veterinary clinic is doing to protect our clients and patients. Coronavirus (COVID-19) Letter. If you require 100% social distancing, please fill out this form and email it to us. Once we know when to expect you, we will be ready to meet you at your car and bring your pet into the office. If you have an after-hours emergency, please contact Associated Veterinary Specialists, 12462 Natural Bridge Road, Bridgeton, MO 63044, phone: (314) 739-3330 or Animal Emergency Center, 2005 Mall St, Collinsville, IL 62234, phone: (618) 346-1843.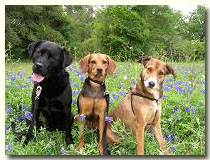 We are conveniently located at
830 N Green Mount Road, Shiloh, IL 62221 (the corner of Green Mount and Golden Springs Road)
. Led by Dr. David Mears, our team excels in the science of veterinary medicine and is committed to your pet's overall health and quality of life.
We are a full-service animal hospital whose mission is to provide the highest standard of veterinary care for pets; friendly, informative and supportive services for clients, and a superior working environment for our employees. At our Clinic we are dedicated to enriching and enhancing the human-animal bond.
For your convenience, we have also recently added an online store, visit it here.
Our Clinic offers the Shiloh, O'Fallon, Scott Air Force Base and surrounding areas daytime emergency veterinary services, as well as medical, surgical, and dental veterinary care. With an in-house pharmacy and referral access to specialists, our facility provides all of your pet's health and medical care needs under one roof.

We are open for appointments and emergencies during normal weekly business hours on Monday, Tuesday, Thursday and Friday. We are closed Saturdays and Sundays.
Your Pets . . . Our Family!


Client Testimonial
Online Store
Visit our Online Store to purchase products for your pets. We have everything you need including food, flea and ticket treatment, pain meds, and supplements. You'll find savings on the products you need from the source you trust!
Visit Store