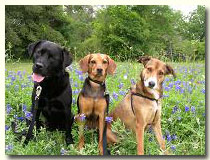 We are conveniently located in the Green Mount Crossing shopping complex in Shiloh, Illinois.
Led by Dr. David Mears,
our team
excels in the science of veterinary medicine and is committed to your pet's overall health and quality of life.
We are a full-service animal hospital whose mission is to provide the highest standard of veterinary care for pets; friendly, informative and supportive services for clients, and a superior working environment for our employees. At our Clinic we are dedicated to enriching and enhancing the human-animal bond.

For your convenience, we have also recently added an online store, visit it here.